Accomodations & Transportation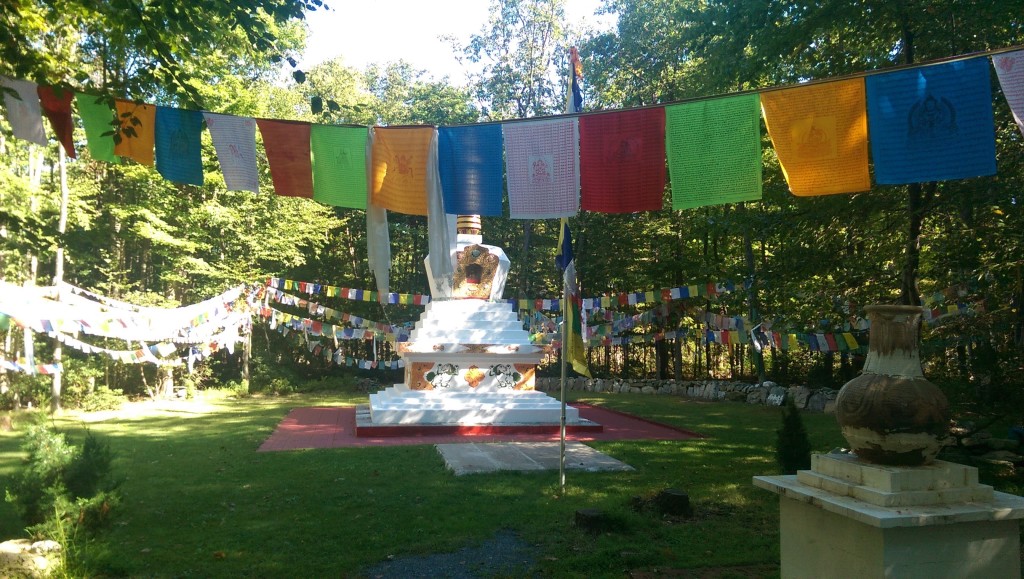 Staying at the TMC
Space at the TMC is extremely limited.   Requests for overnight stays require advance approval from Khenpo Tsultrim as well as advance notification of the TMC Board via email to: drikungweb@gmail.com
Transportation
There are three airports that serve TMC.  All are about the same distance away.
Baltimore/Washington (BWI): about an hour's drive from TMC.  No public transportation available.
Dulles (IAD): about an hour's drive from TMC.  No public transportation available.
National/Reagan (DCA): a little more than an hour's drive from TMC.  There is metro service on the red line from the airport to Shady Grove, the closest stop to TMC but about a 40 minute drive from TMC.
Frederick is the closest city to TMC.  It is accessible by train from Washington DC but on a limited schedule.
Information about bus schedules to Frederick is available at the Maryland Transit Administration website: mta.maryland.gov.
Nearby Activities
In addition to the events taking place at TMC, there are many activities in the area for visitors:
Gambrill State Park.  TMC is located adjacent to portions of this park.  The park offers hiking and biking trails, camping facilities and a teahouse.  There is a lovely scenic overlook of Frederick open during daylight hours.
Greenbrier State Park.  Located about 12 miles away in Washington County, this park offers swimming and non-motor boating on its lake, hiking trails and camping.
Potomac River.  During warm weather, the Potomac River offers the chance to fish, raft, kayak, canoe or simply picnic by the riverside.  Local tour companies, such as River and Trail Outfitters, offer rentals and guided trips.
Downtown Frederick.  Frederick is a charming city with a lot of historical significance, particularly Civil War era.  It houses the National Museum of Civil War Medicine, Barbara Fritchie house, Hessian Barracks and other locations of interest.  Frederick has numerous restaurants, shops, museums, art galleries, breweries/vineyards and parks. Its tourism website is www.visitfrederick.org.
Historical activities.   In nearby Sharpsburg, Washington County is Antietam Battlefield, site of a pivotal Civil War battle in 1862.   Harper's Ferry, West Virginia, site of John Brown's insurrection, is also nearby. There are also smaller, lesser-known Civil War sites mentioned on the Frederick County website, www.visitfrederick.org.