Sadhana and Texts from Recent and Upcoming Practices
Please feel free to download these texts for your personal use.
Free Book for Monks and Nuns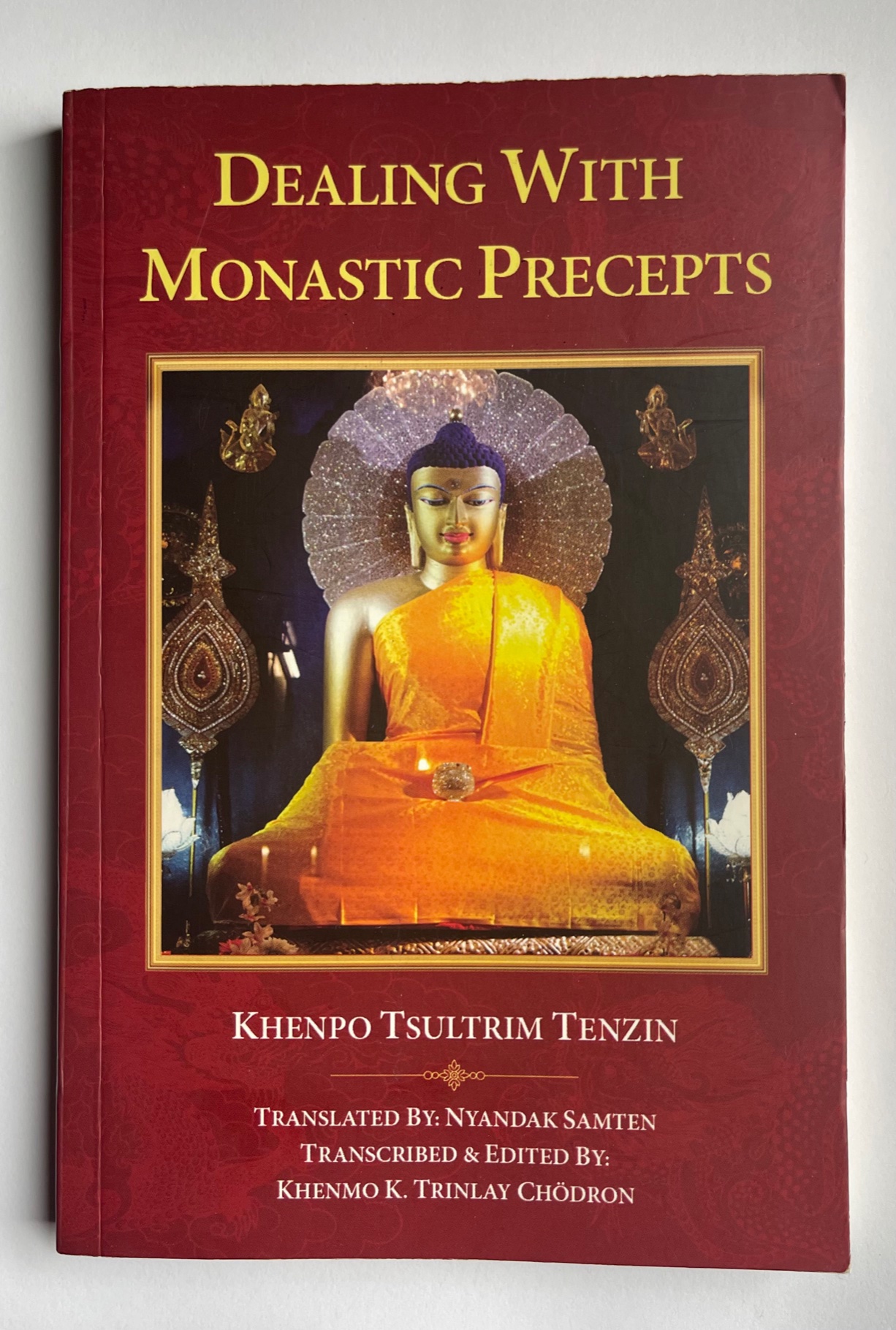 Khenpo Tsultrim has prepared a book of instruction called Dealing with Monastic Precepts.  Thanks to a kind donor, this book is available without charge to anyone who is already ordained in a Buddhist tradition; we ask only that they pay for shipping.  The book is in three parts: Nagarjuna's Verses for a Noble Mula-Sarvastivadin Monk accompanied by Khenpo's explanation; Chapter 3 of Jigten Sumgon's Gong Chig with Khenpo's commentary; and a life story of the Buddha's son Rahula, who is widely regarded as being the first novice monk and a continuing inspiration for them.  It is entirely in English. 
To obtain a copy, please contact the TMC (see the "Contact Us" section under the "Participate" tab at the top) to make arrangements.
Teaching Texts, Prayers, Practices
Homages to the Drikung Kyabgon